Back
Hei Tower
Starting from winning the first prize of the high-rise complex for architectural design competition – HEI Tower, invested by Electricity Investment Joint Stock Company (HNPIC), CMV Architects has continued the project from the concept design to the final stage of construction technical documents. The building was built in an area of 5106m2, construction density is 41.9%, 25 floors and 2 basements, 54701.87 m2 GFA, the building height is 108.14m. The project was handed over in January 2014.
HEI Tower is a mixed-use office and residential building, designed with the idea of gradually opening from the north to the south for fully receiving natural light and energy. The overall project has taken the shape of chromosomes as an idea to design the overall shape of the building, with the asymmetrical structure creating a "third depth", making the building seem elegant, thinner, full of light, flexibly change hour by hour according to the shadows of the roofs, balconies, and glass.
The building has 3 main functions: commercial, office, apartment, which are perfectly combined in the design solution.
The lower floors (commercial area, mezzanine, and 2nd floor) are completely designed with glass windows. These three floors act as a buffer between the parking lot and the upper floors, between the natural landscape environment and modern and dynamic working space.
Office floors (from 3rd to 5th floors, 1 more mezzanine floor for 5th floor) are designed to soften the glare with a flexible opening and closing system, making effective use of natural light. Large 150 pax meeting room and 300 pax MICE are designed on the 5th floor of the building.
The apartments are designed from the 6th to the 25th floor, with 7 elevators (6 for guests, 1 for service). Each floor has six 3-bedroom apartments, nine 2-bedroom apartments with an area from 80 to 145m2.
The public area on different floors allows citizens to enjoy a rare panorama of the city exposed through the southern glass, through the leaves of the vines, and the small trees. Small courtyards are reminiscent of traditional friendly courtyards, a peaceful private space.
Last but not least, there is a special gathering point, where the swimming pool and bar are located on the top floor of the building at an altitude of 108.14m, opening 360-degree views of the whole city.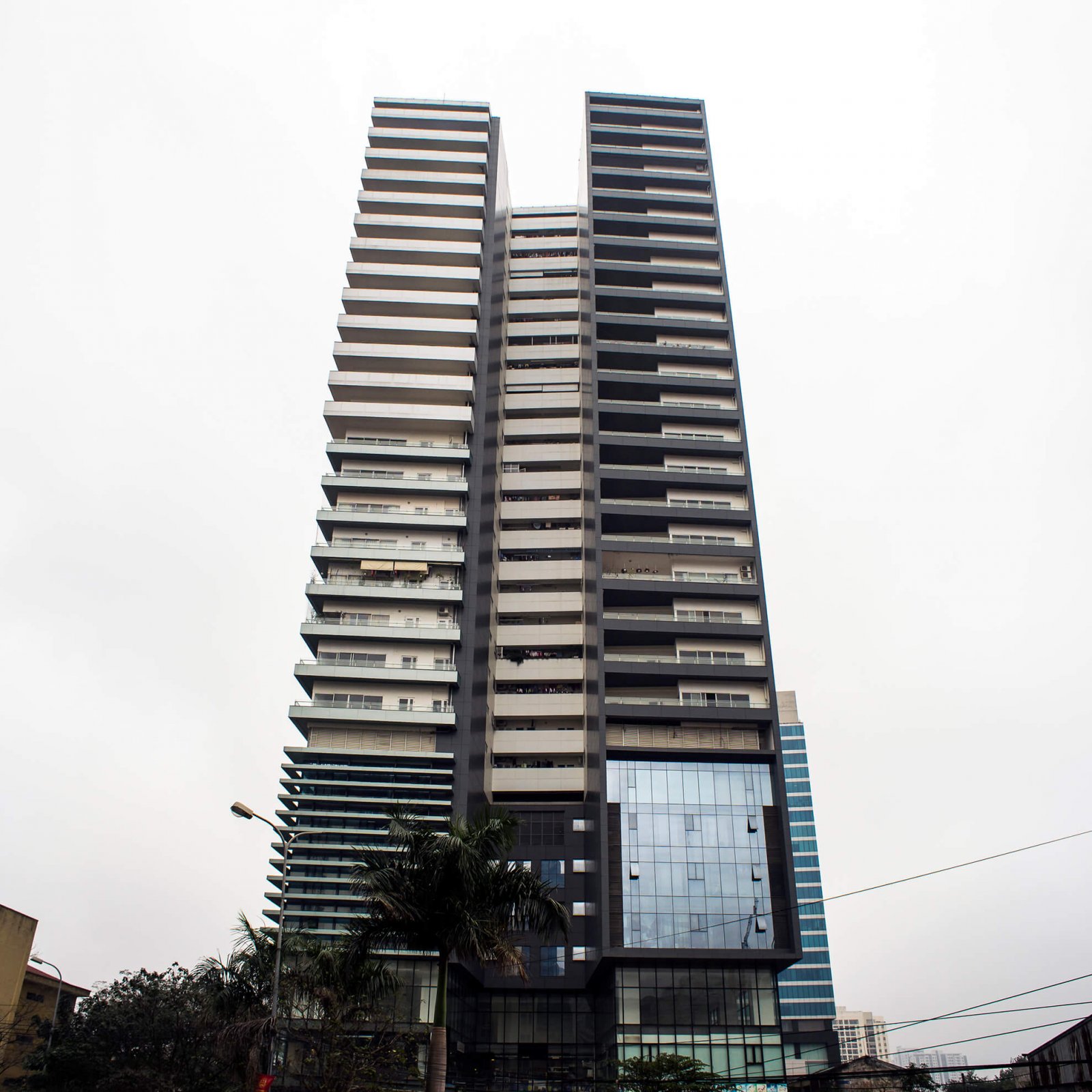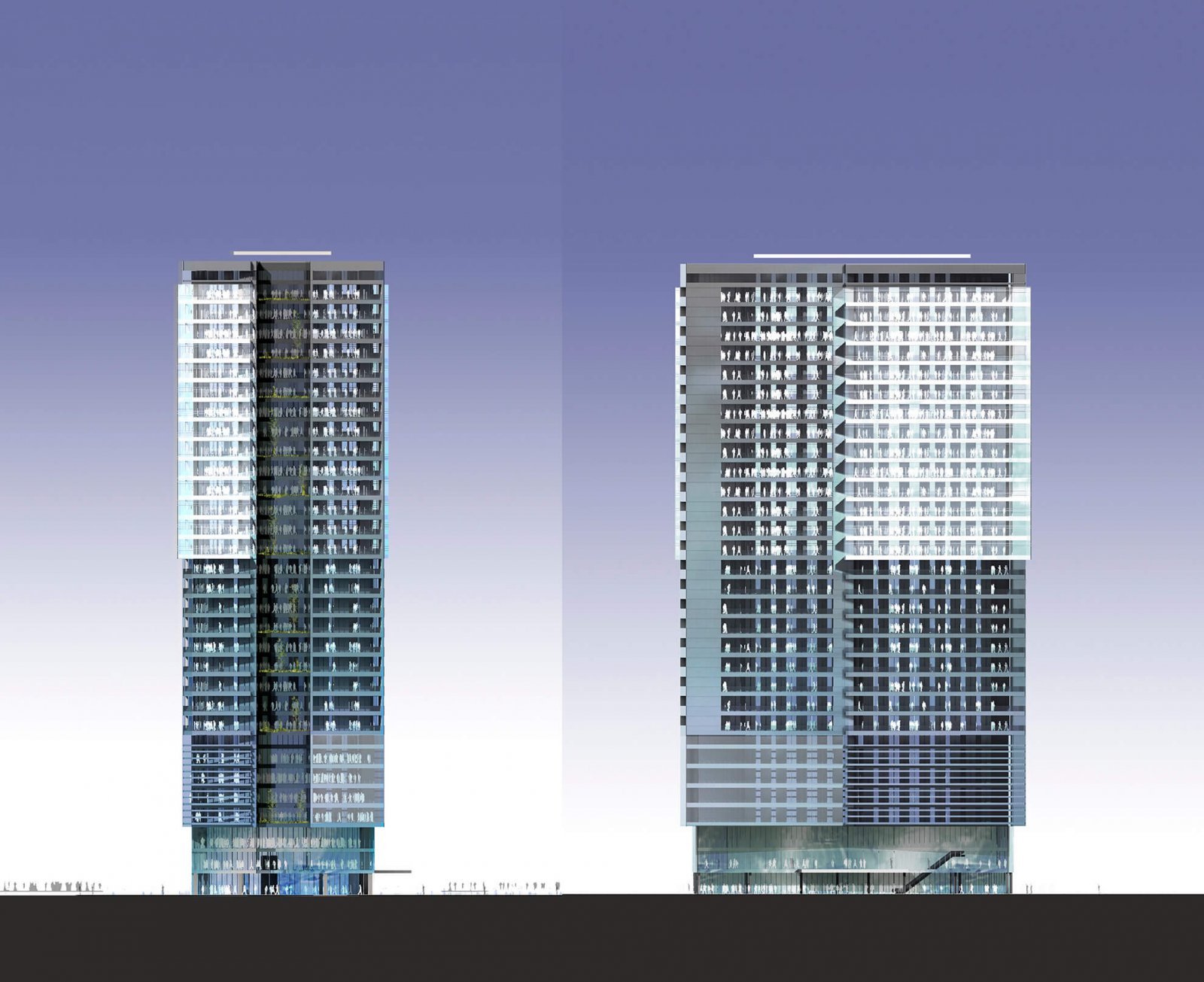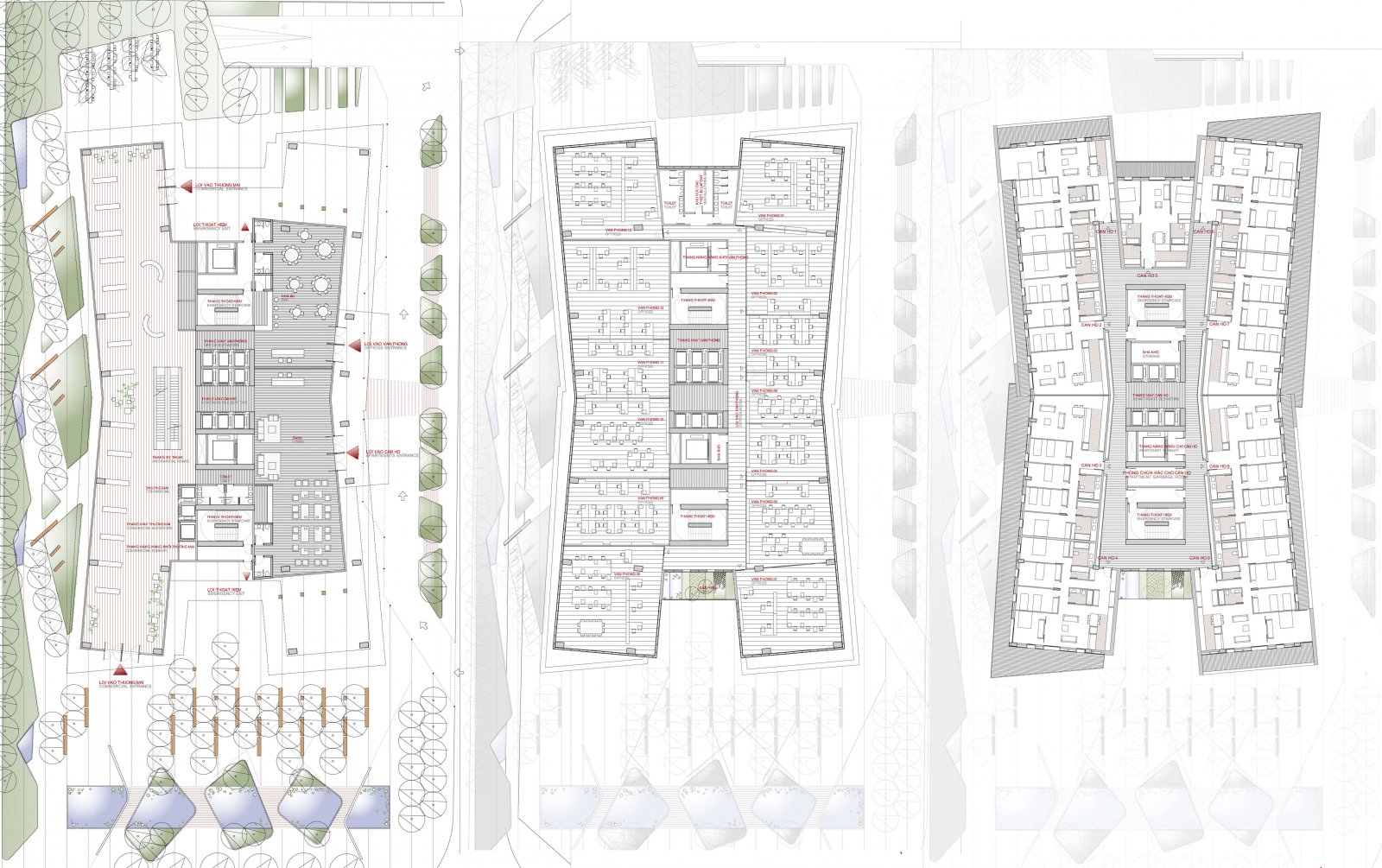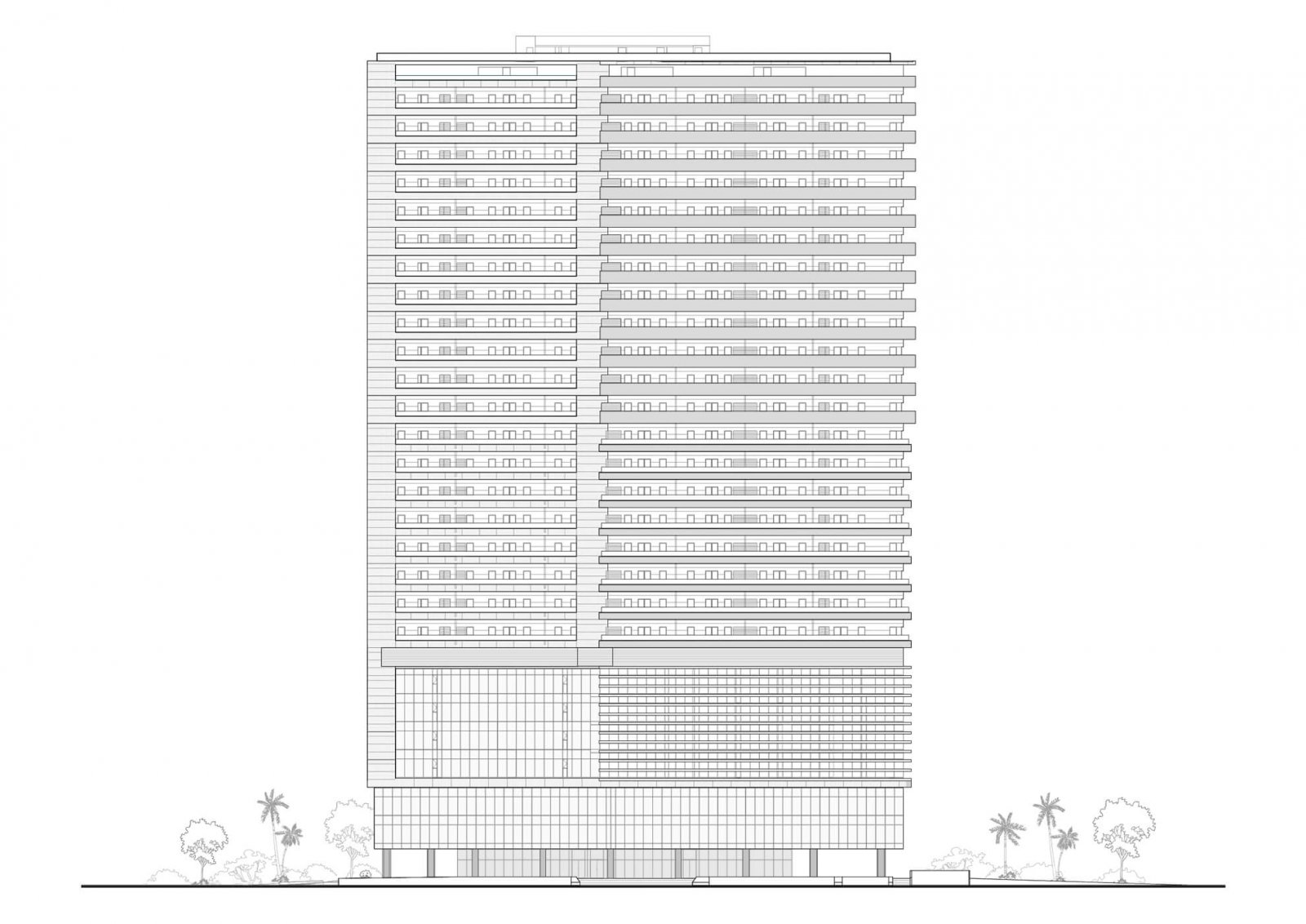 4